Paint It Purple with Heads On on World Mental Health Day 10 October 2019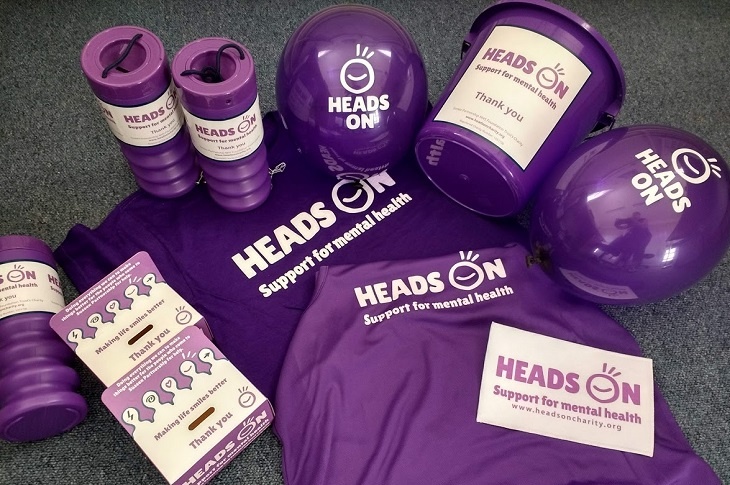 This year Heads On wants you to help paint the world purple to mark World Mental Health Day on Wednesday 10th October 2019. It's a great chance to raise awareness of how important mental health is for all of us and to encourage everyone to raise money for Heads On and directly help people with mental health problems.
The theme for World Mental Health Day this year is suicide prevention, but good mental health and getting support when you need it is important for us all.
How will you Paint It Purple on 10th October 2019?
Do something that makes you smile and raise some money to support mental health across the region. Small or big we'd love to see how you mark the day. The limit is your imagination! Heads On is here to support you in your efforts. We can provide balloons, T-shirts, collection boxes, a poster template for you to promote what you are doing, sponsor forms and plenty of enthusiasm and ideas!
You could:
Hold a purple party – purple pyjama party, purple wigs/jumpers, purple cocktail party!
Hold a purple cake sale – get creative with that food dye!
Dress in purple for the day – how creative can you be?
If there is a particular ward or service that is close to your heart, you are very welcome to choose where you would like the money you raise to go. For example, if you want your money to be spent by CAMHS, or a specific fund, then that's where it will go.
Get in touch with any questions or ideas and to let us know what you're doing to Paint It Purple - you can email us at headsoncharity@sussexpartnership.nhs.uk or call 07469 351 456. On the day we'd love you to send us your pictures on Facebook or Twitter with the hashtag #paintitpurple